Asparagii
"Organic Spaceship Music"
Bio
Asparagii was a New Wave, "Jam Band" from southeastern Wisconsin which featured Avant-Garde musical improvisation served on a plate of original compositions and hand picked covers. With their exceptional songcraft and propensity to cross genre boundaries, every show was incomparable to the next. While managing to win over new comers and maintaining the loyalty of their devoted fans, Asparagii continued to radiate an immense amount of energy engaging listeners in an emotionally uplifting experience; taking them on an adventure without leaving the room.

The Bands music was heavily influenced by artists such as Phish, Talking Heads, Grateful Dead, Umphreys McGee, Moe, Animal Liberation Orchestra, Galactic, Karl Denson's Tiny Universe, Little Feet, Michael Jackson, Prince, Pink Floyd, Led Zepplin, Steely Dan, Todd Snider, Leftover Salmon, and many more. After maintaining an aggressive touring schedule, averaging over 50 shows per year, including high profile headlining performances and festival appearances, they started to evolve into their own genre, dubbed "Organic Spaceship Music." Endorsed by Steve Clayton, Inc., the three piece worked relentlessly to progress to the next level. Their reputation continued to grow, moving up the ranks in the Midwest scene. In addition to their Live Music Phenomena, the three piece has even been known to play games with their audience, such as Simon Says, including them as part of the show.  



Based out of Kenosha, WI, Asparagii captivated audiences at venues around the Midwest such as; The Double Door, The Rave, The Brat Stop, The Abbey, The Frequency, Hyatt Regency Milwaukee, High Noon Saloon, Underground Lounge, Elbo Room, Red Line Tap, Goose Island, Wildlife Refuge, and many more. They have performed along side; The Big Wu, Umphreys McGee, The Heavy Pets, Cosmic Railroad, ifdakar, Terry n the Front, Richard Cranium, and Roster McCabe among many others. The band has also entertained at many festivals including; Summer Fest (2013), Jammin on the Wolf (2013), People Fest (2013), Grateful Garcia Gathering (2013), Fungus Fest (2009, 2010), SRIM Fest (2011, 2012, 2013), Summer Camp (on the road tour),   Celebrate America (2012), VGHT Summer Carnival (2012), Racine County Fair (2012), Harvest Fest (2008, 2009, 2010), Hoe Down (2008, 2009, 2010, 2013), Cosmic Railroad Family Gathering (2011, 2012, 2013), Abominable Snow Ball (2008), Bratstock (2011), Folk Off (2009), WIJAM Weekend (2012), Phish Deer Creek Pre Party at Closeby Campground (2012), as well as hosted and set up their own Festivals and Special Events including; New Years Eve (2009, 2010, 2011, 2012), Log Jam (2009, 2010, 2012, 2013), Earth Day Celebration (2011, 2012), 4th of July Fest (2008, 2009, 2011), Summer Solstice, and Burning Jam (2008) among many more.  

Click Here for a complete List of venues, festivals, and Show History



 
Members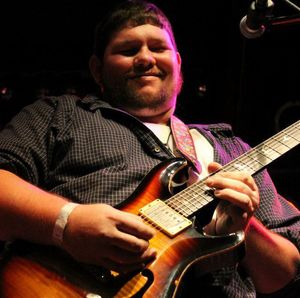 *Jay Bielarczyk (12/28/1980 - 1/29/2014) - Guitar, Vocals, Keys

Jay passed away suddenly on January 29 2014. He was a loving father and songwriter who had lots of friends, family, and fans who loved him dearly.  The world is definitely darker without him.  He used to live in Burlington WI. He spent his adolescent years moving between cities in Wisconsin and Florida. After graduating from High School in Port Richey, FL, Jay went to Umpqua Community College in Roseburg, OR, where he majored in Music. He continued his music education at the University of Wisconsin Parkside in Racine, WI. On June 23rd 2004, Jay's beautiful daughter Cassidy Hope was born. She could be seen onstage dancing and hoola-hooping at many of our shows. She was also the inspiration for many of the quirky pop covers the band has done over time. Jay co founded the band "Red Phone Fetish" and has played with many bands and musicians in the area and around the country. We love you to the Moon and Back.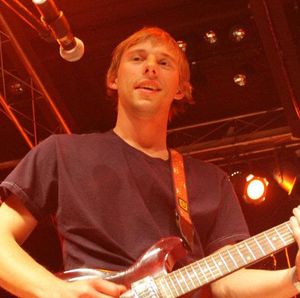 *Mike Bielarczyk  (8-12-1984 - Present) - Guitar, Vocals, Keys

Mike is rom Carol Stream, IL, studied music theory at the College of Dupage and graduated with a BA in Arts Entertainment and Media Management from Columbia College Chicago where he studied under Martin Atkins of Tour Smart, (Pigface, Invisible Records, NIN, etc. and many more.)  He was the former front man of the band "Razz-Barey Jam," performed solo and with a number of musicians throughout the years. He was also the mastermind behind Bonus Round Productions and Asparagii Productions, Asparagii's record label, publishing, and promotion companies. Among many other things, Mike is a graphics designer and art director behind the Asparagii website and merchandise.  Currently, he has started a new band called Cactii, which you can see what he's up to here - (www.facebook.com/cactiimusic).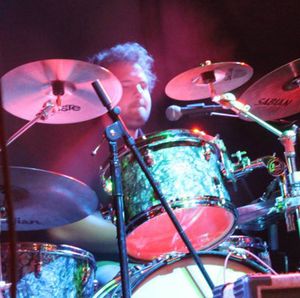 *Marc Eaton (4/9/1984 - 8/20/2014) -Drums, Vocals

Marc Eaton was a phenomenal drummer from Kenosha, WI.  He also passed away suddenly on August 20th 2014.  He had many friends, family and fans as well and will never be forgotten. He was an inspiration to us all.  He performed with Asparagii and many other bands whom some of you may know: Idea Men, Delta 9 Band, Matt Meyer and the Smooth Riders, Richard Cranium, and many more. Not only did Marc add his own personality to the mix, but he took the Guitar Duo to new heights allowing them to take you places that were only imaginable before.  Lost, but never forgotten.  We love you to the Moon and Back.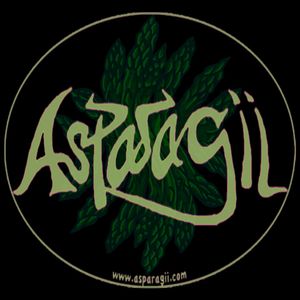 Asparagii Productions was on its way to be a non-profit organization started by the band.  Not only did the organization focus on fundraising, raising awareness, and other ventures in order to make positive changes in our local community and beyond, Asparagii Productions also put together events and benefits to help promote and assist programs and services to aid those in need.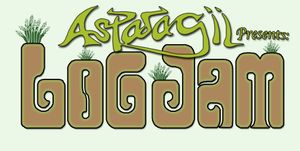 LOG JAM was Asparagii's annual Music and Arts Festival celebrating good vibes through regional & local musicians, artists, vendors, and sponsors, as well as music and art lovers of all ages. 2012 and 2013's festivals were focused on environmental awareness and featured children's recyclable art activities, a beach clean-up & a silent auction to raise money for Environmental Health Concept's Community Garden Project. Log Jams took place at the beautiful Pennoyer Park in Kenosha Wisconsin. The grounds featured a bandshell with superb acoustics and scenic beach views overlooking Lake Michigan. Asparagii Presents: Log Jam emphasized only the best talent, in conjunction with unique arts, crafts and merchandise vendors, representation of local non-profit and environmental organizations, and a variety of great food and ice cold beer, along with community and family fun.
Click Here for more info on Log Jam
 
History
Pre 2007

Jay and Mike Bielarczyk performed together numerous times throughout the years, but it was after a particular gig at the Showboat Theater in Lake Geneva, Wisconsin, when they decided to unite. The two cousins tossed their musical skills, ideas, and some of their finest ingredients into a bag, kicked it around a bit, threw it in the microwave, and out came ~Asparagii.

Oct. 2007 to Aug. 2010

Asparagii first unfolded as a two piece, folk, reggae band, captivating audiences with their feel good, acoustic, homey sound. Continuing to evolve and shape the band, Jay and Mike began indulging in effects, keyboards, and occasional loops. During this time, the two cousins explored their ground, found their niche, and began writing many of the songs they still play today.

Aug. 2010 to 2014

It wasn't until a particular gig on August 27, 2010 at Stevens in Gurnee, IL, when Marc Eaton officially joined the band creating the very backbone needed to successfully escape the boundaries of a traditional Local Band. As a three piece, Asparagii started out offering a unique approach to folk reggae, with a jammy rock, blugrassy, space funk feel. Constantly tweaking their sound, the band evolved into the "New Wave, Jam Band" they are today. Mike and Jay upgraded to their electric guitars (still occasionally using their acoustics) and began using effects to simulate the bass. Then, with the addition of Marc reinforcing with tight and progressive percussion, you get a recipe for an innovative, fresh new sound, anyone could easily find them self moving their hips to. Not only did Marc add his own personality to the mix, but he took the Guitar Duo to new heights allowing them to take you places only imaginable before. Continuing to evolve, the three complimented each other on stage radiating an immense amount of energy, managing to win over new comers and maintaining the loyalty of their devoted fans. Asparagii continued to engage listeners in an emotionally uplifting experience; taking them on an adventure without leaving the room. From uplifting melodies with dark haunting lyrics, to funky bluegrass jingles with enchanting falsetto, they certainly kept you guessing at every show.  


Jan. 6 2012-
Asparagii signed an endorsement deal with Steve Clayton, Inc.
Premium guitar picks and accessories. www.steveclayton.com

Feb. 15 2012-
Asparagii aired on the Matthew Aaron Show, "comedy talk radio for the entertainment world," on Feb. 15 2012. "Vocabulary," an Asparagii original (recorded live 11-16-2011) opened Episode 83 which featured Keegan-Michael Key & Jordan Peele from Comedy Central. www.thematthewaaronshow.com
Listen to The Matthew Aaron Show Ep. 83: http://www.thematthewaaronshow.com/2012/02/15/ep-82-keegan-michael-key-jordan-peele-thurs-216-300pm-pt/

Sept. 6 2012-
Asparagii's "Aphrodisiac" from their self titled EP (recorded live on 2-8-2012 in their Minoqua Sessions) aired on J-Street Radio 98.3 FM. The Original was aired in order to help promote for Asparagii Presents: LOG JAM 2012. http://radio.jstreetzine.com/

March 17 2013-
Asparagii's "Aphrodisiac" from their self titled EP (recorded live on 2-8-2012 in their Minoqua Sessions) aired on "Our Awesome Radio Show" on WLIP 1050 AM Radio along with a 50 minute interview. www.wlip.com
2014 
2014 was a very bad year for all of us.  It started out with the loss of our frontman Jay Bielarczyk in January.  And then we lost our drummer Marc Eaton only three months later.  They were loved by many, and will continue to be loved by friends family and fans.  We love you to the Moon and Back.... RIP Jay and Marc.  
2017
Mike is in the process of releasing the first and only Asparagii full length Album.  Mike, Marc, and Jay started working on it during the Minoqua Sessions in Feb of 2012.  Well, our friend and producer Patrick Kleven, who started working on it with us, has re-kindled the flame.  The finished product is due for release towards the Fall/Winter of 2017 (5 years later).  Much Love Gii's!!! I cant wait for you all to hear it!!!